Ptfe Linings Manufacturers
Ptfe Linings Suppliers
Many companies are the best PTFE Lining Manufacturers. You must choose someone who is real or who you can trust.
There are also different styles and features to think about while considering buying PTFE Lining Bellow.
For More Info, Please Read More.
What is PTFE Lining?
PTFE Lining is a fluoropolymer that is chemically inert, flexible, and non-sticky. PTFE-lined pipes offer durable and low-price solutions for any application that requires the transportation or storage of aggressive liquids. PTFE can function at very low temperatures when the proper materials are used. PTFE is a semi-crystalline polymer formed of carbon surrounded by fluorine atoms. It is a byproduct of the polymerization by free radicals reaction of tetrafluoroethylene monomers. The fluorine atoms of PTFE function as barriers, which gives its resistance to corrosion and electrical inertness.

The material is also immune to discoloration, oxidation, and embrittlement. PTFE has a very high molecular mass and is non-reactive and, therefore, a perfect material for this work. PTFE Lining is a versatile material used in manufacturing and utilized in nearly every sector. PTFE Lining is extremely resistant to heat and is considered outstanding insulation. It is highly elastic, making it an excellent material for creating flexible products.
Note: Neeta Enterprise is the best PTFE Lining Manufacturer. We sell these PTFE Lining at the lowest price.
PTFE Lining is flexible
PTFE linings are made from polytetrafluoroethylene, a hydrophobic material with outstanding chemical resistance. This lining material can withstand extreme temperatures of up to 260 degrees Celsius and is characterized by its nonstick properties. PTFE-liner can handle as much as 30 inches of vacuum. They also can accommodate food-grade materials.

The material is also able to endure extremely high temperatures. Furthermore, PTFE linings are usually not designed for total working pressures for corrugated hoses. These pressure spikes could cause an early failure in the liner. These include the transportation and storage of chemicals. The PTFE Lining is highly chemical resistant; some even surpass silicone counterparts' capabilities. In addition, PTFE-lined Linings are utilized in relief lines in pipework, which triggers the spray.
PTFE Lining is Nonstick
PTFE (polytetrafluoroethylene) is a polymer commonly used in cookware as a nonstick coating. It is a hydrophobic and non-reactive substance that is highly unbeatable to water. The nonstick coating is widely employed in corrosive and reactive chemical containers because it helps reduce friction. The molecular structure of PTFE makes it highly efficient in cooking, as it has very low friction. The less friction, the lower the friction, and the less oil you have to cook using it. This coating also bonds with the food as well as the cookware. Although there are many reports about it, PTFE is not considered.

Induce cancer. It's also inert, which means it will not be able to react with chemicals or toxic substances. It is a well-known fluoropolymer with a waxy surface, resistant to fire, heat, and other dangerous substances. Pipes lined with PTFE are ideal for applications that require high temperatures. The PTFE-lined pipes are suitable for handling petrochemicals, chemicals, and acids. They also have great flexibility, making them ideal for tanks and pipes. These PTFE oven liners are an excellent way to stop the food particles from sticking. They are constructed from a high-molecular-weight polymer called PTFE. The material is nonstick and can be used in high temperatures.
PTFE Lining Caating Pipe Joints
PTFE Lining Coating Pipe Joints are designed to stop corrosion at pipe joints. The coating is used inside the pipe joints every 3 to 5 years. Flexible Teflon pipe joint coating is the most secure economical, efficient, and long-lasting solution to protect pipe joints over the long term. Flexible PTFE Lining Coating pipe joint is a once-off application that will protect against corrosion, soil and water contamination, and scale buildup for the long term.

It is flexible, coats pipe joints, and is also eco-green. It is used on newly constructed or old pipe joints. This description of the product is about the flexible pipe joint coating. It is a single application that protects long-term from corrosion, soil, and water contamination. It's also eco-friendly and can be used on pipeline joints that are either new or old.
PTFE Lining Coating
The PTFE LINING COATING is an excellent product resistant to temperatures that can reach 600° Celsius. It's also made of a unique formulation of paint that won't evaporate or melt, perfect for industrial, cooking, and military uses. It's built to withstand high humidity and will not disintegrate or fade away. The PTFE Linings are an everyday use for cookware of all kinds. PTFE is a chemical compound with excellent resistance to chemical and thermal heat. It is utilized to make food products by providing a nonstick surface for pans and pots.

The PTFE coatings are the most robust and durable surface that is more resistant to heat than conventional nonstick coatings. It is a special coating designed for industrial tubing and pipes. It has a smooth surface that can resist corrosion and decrease friction. This coating is suitable for oversized tubing and pipes and can withstand high pressures. This product is ideal for gas, water, and oil pipe.
Vessels PTFE Lining
VESSELS PTFE Lining is a food-grade coating for cookware. It's eco-safe and has an unsticky surface. VESSELS PTFE Lining is suitable with stainless steel, iron, aluminum, and other cookware. In contrast to Teflon, a non-toxic product, it's safe to use even at high temperatures. The coating is safe and can be placed on pans and pots which are clean and in great shape. The VESSELS the PTFE Lining is a lining that protects surfaces from scratches and other damages. The PTFE liner is non-odorless and inert.

It means that it will not react with food cooked in the cooker. It's FDA approved and is compatible with electric and gas ranges. To keep the contents inside your vessel, you must ensure that your vessels are watertight. The VESSELS PTFE Lining is a gasket that offers an impermeable seal. It is constructed of top-quality materials and is built to last. It's versatile and is compatible with various size vessels. It also withstands extreme temperatures, making it an excellent option for storing things that require keeping cool.
PTFE linings Use
PTFE linings are among the most commonly used applications for this product. They are usually employed in fryers, ovens, and other high-temperature cooking surfaces. PTFE is nonstick and non-toxic and is a great option to cook on. It's also challenging and extremely heat-resistant, which means it can bear extreme temperatures. The advantages of using PTFE coatings on cooking surfaces are the ability to stop food particles from getting stuck to them, ease of cleaning, and reduce the amount of oil required to cook. PTFE Lining Uses PTFE, an artificial polymer with the most significant chemical and heat resistance. It is used in construction, manufacturing and transportation, aerospace, and electronics. It is employed broadly for seals, coatings, and gaskets. This kind of coating is applied to metal or plastic. The PTFE coating protects the plastic or metal from abrasion, corrosion, and wear. The PTFE coatings aren't limited to these specific applications.

They can be utilized in various other applications, from car parts to appliances. It's very versatile and used in numerous ways. The PTFE lining is an innovative technology currently being used in insulation. It has an incredibly high melting point and is an excellent material to line pipes. It also has an extremely low percentage of friction, meaning it's ideal for creating an airtight sealing. The lining can prevent air from getting released through the pipe. The PTFE lining is an excellent material for industrial applications. It is appropriate for multiple applications and is a cost-effective alternative.
Why Choose Neeta Enterprise?
There are a lot of various brands that make PTFE Lining. Neeta Enterprise is the best PTFE Lining Manufacturers and Suppliers in Mumbai, Maharashtra, India. We have spent a lot of money on improving our machinery and services to give our customers high-quality goods and a working crew.

We have also teamed up with several rubber companies and hired a more professional team. We sell out these PTFE Lining at the lowest price. Our way of making things is based on what the customer wants, so we can make products that help them reach their goals. Hence, we are the best PTFE Lining Manufacturer.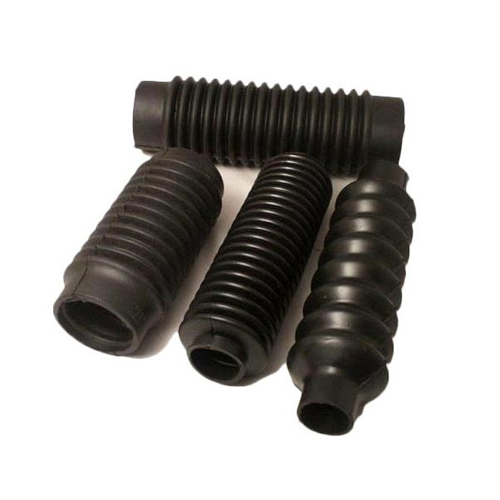 Products